Well, I finally made the time to watch my latest Netflix DVD. I had to wait for the perfect time. Jaxon went down for a nap and Maddox and I shared a bowl of pretzels.
We started watching in – I was totally digging the whole 80's vibe…after about 20-30…Maddox looks at me and says, "Dadda. I think I'm done with Bumblebee…can we go play in my room now?" I was like, "Maddox, but I wanna watch Bumblebee…you haven't even gotten to the good stuff yet." He looks at me and says, "You can watch it with Jaxon when he wakes up. Let's go play."
So we played.
…and now…I just finished it. (lol)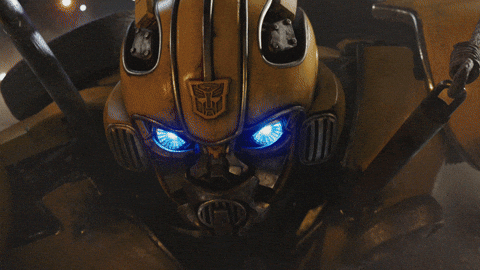 So what did I think of the movie?
I really enjoyed it. Like I said before – loved the whole 80's vibe. Loved the soundtrack of the film. The Transformers were great – loved how they paid respect to the old cartoon. Action was awesome. Cast was dope. I really don't have any complaints. I'm ready for the next one.
Totally worth the watch.
?????/5